Staff
The direction of the company is formed by graduates circus professionals by the National Circus School and other arts and was the first Brazilian artists specialized in Theme Parks entertainment. With the experience of years of work in Europe , they expanded the company and decided to settle in Brazil in order to better manage the selection process , production and training of its professionals. New forms were created and today the company has versatile artists who perform in shows , great shows and events in the national and international markets.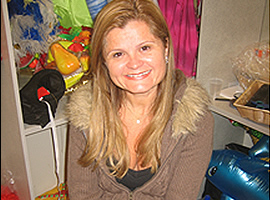 Olga Dalsenter
Founder and executive manager

olga@upleon.com.br
Drawing on her vast experience as a circus artist at European theme parks and cruise ships, Olga manages the creation of the shows and is In charge of casting, contracts, work permits and communications. Olga has a graduate degree in strategic management from Estácio de Sá University and an Arts Bachelor degree in acting from the University of Rio de Janeiro and is also a graduate of The National Circus School in Rio de Janeiro.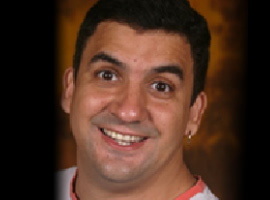 Renato Ferreira
Founder and artistic manager

renatoferreiradasilva@hotmail.com
In charge of costume design and fabrication, artistic direction and supervision of the company´s daily operations and performances. Renato graduated as a juggler and acrobat from the National Circus School of Rio de Janeiro in 1990 and as an actor from the Caloute Gulbenkian Institute in 1989. Today Renato acts, produces and manage his character Topetão (CIRCO DO TOPETÃO – www.topetao.com.br)
Fidelys Fraga
Artistic diretor
In charge of artistic creation and direction of UP LEON's acts and shows since 2011, Fidelys began his management career with UP LEON as the local artist manager for UP LEON at Europa Park in Germany from 2008 to 2011. Fidelys has also acted, written and directed Brazilian theater plays and won several prizes for them.
Junior Fonseca
Technical coordination
Founder and coach of the cia coordinator. UP LEON . Graduated from the National Circus School in 1987 as an acrobat and juggler , he served in Europe from 1991 to 2012. Junior was an instructor at the Dream Factory project in 1999 and 2000. In 2001 and 2002, he coordinated the show Circus Topetão . He served on Globo between 2007 and 2009. aerobatic technical instructor in Afro Reggae 2010 and 2011. Responsible for the technical direction of Up Leon since 2013, and the River of Happiness show , held in 2015 in Arenas Cariocas .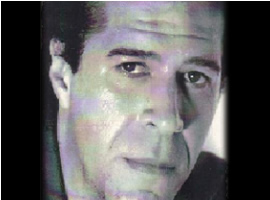 Orlando Leal
Choreography director, dancer and actor
A graduate of the University of Rio de Janeiro, worked with important Brazilian actors and directors such as Jorge Fernando, Marcelo Saback, Tim Rescala, Tânia Nardini, Cininha de Paula, Charles Muller, Claudio Botelho, Gracindo Junior and many others. He has been in charge of choreography since 2006.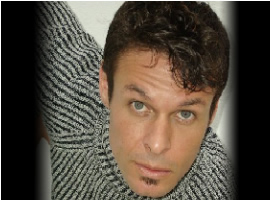 Artistic make up
Maquiagem artística e caracterização
Creator of artistic makeup of cia UP LEON . In charge of the make-up design, Cleber graduated from the National Circus School of Rio de Janeiro to an acrobat and Also from UERJ University in Social Communications. ( Awarded by Avon Colour make up Award 2013) . Cleber has his own workshop , where he researches Gere and workshops for general shows.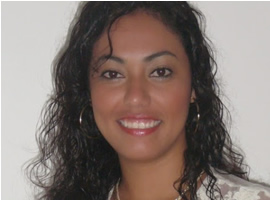 Quivia Cavalcante
Cultural production

producao@upleon.com.br
Graduated in Political and Cultural Production is responsible for developing cultural projects for public notices , incentive laws and general production. executive producer of the NGO Cultural Camarim of Arts . Creator of Feca ( 5 editions sponsored by SEC- RJ ) . He worked in Marica culture oversight . state representative network of culture points of Rio de Janeiro (2009 to 2013)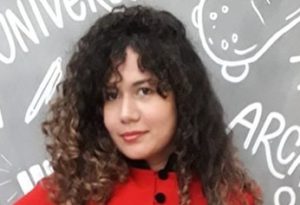 Vivian Carla
Seamstress
Responsible for shaping, cutting and sewing of Up Leon's costumes.
Rosângela Ventura
Maid
Responsible for the maintenance and organization of costumes of Cia Up Leon, separation of costumes for events and trips besides the organization of the company's collection.